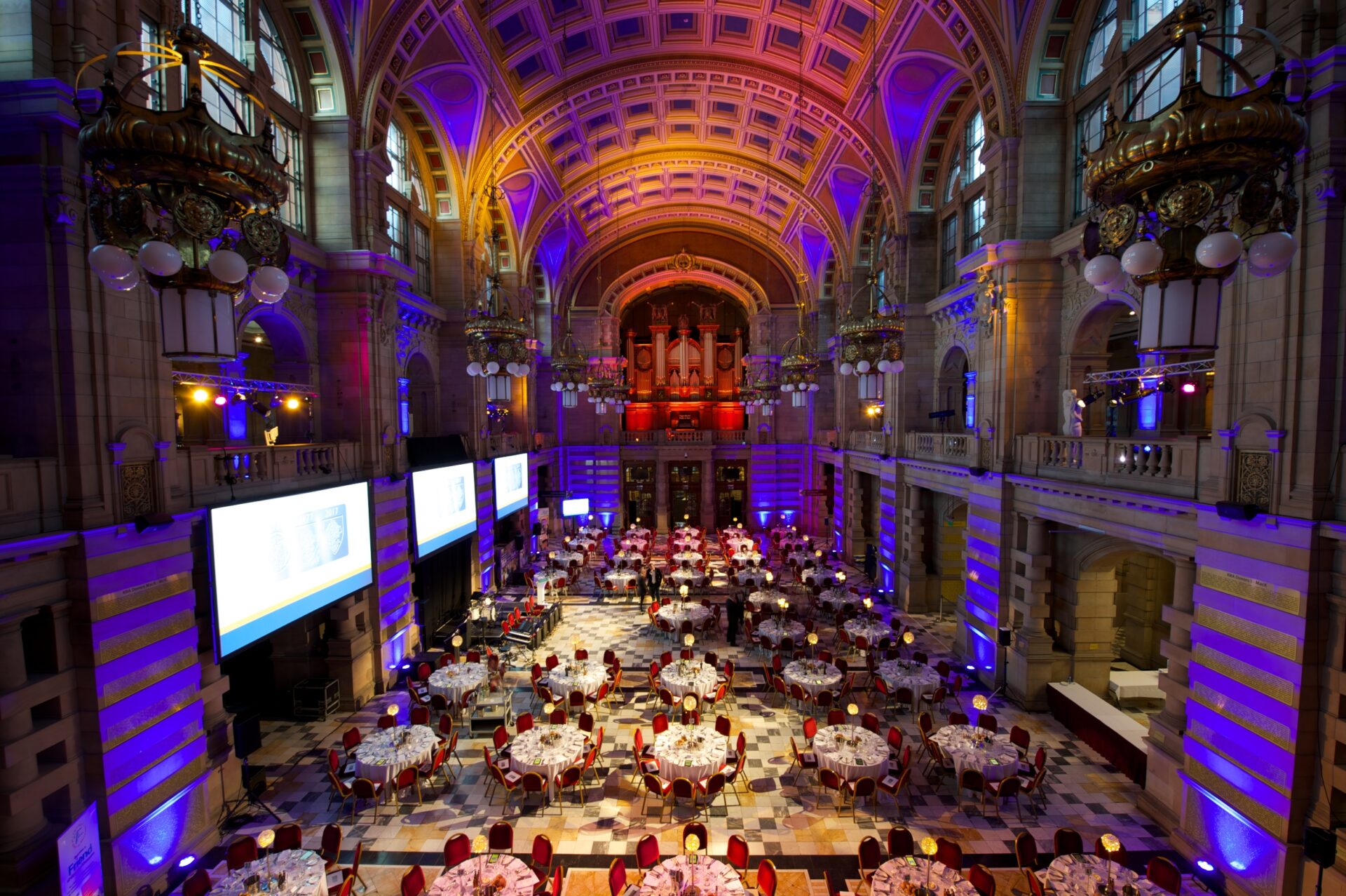 900th Anniversary Gala Homecoming Dinner
To launch our year of celebration, we will be hosting our 900th Anniversary Gala Homecoming Dinner on Saturday 20th January 2024 at Kelvingrove Art Gallery and Museum. Please be aware that tickets for this event are now sold out. If you'd like to join our waiting list, please email community@hsog.co.uk. 
This fundraising Black Tie event includes both a silent and live auction run by our host for the evening, Fred MacAulay. It provides an excellent opportunity for 450 members of our community to come together to celebrate and raise funds for our 900 Campaign, further details of which will be shared with the whole community after the Gala Dinner. 
The silent auction will go live ahead of the 20th of January and will be open to all members of our community to bid on regardless of if you are attending the Gala Dinner or not. To be able to place a bid you will need to set up an account on our Givergy event page. Details of how to do so will be shared prior to the Christmas holidays.
Planting 900 trees
In line with the School's sustainability goals, we would like to plant 900 trees in Glasgow in February 2024. The School has reached out to Clyde Climate Forest, an organisation which aims to ensure 18 million trees are planted in both urban and rural parts of the Glasgow City Region over the next decade, and we hope to hear back from them. Regardless, this is a legacy we would like to realise and so we would welcome any parent or former pupil support in the form of donations of trees, or indeed land we can plant on. If you would like to discuss this further, please email admin@hsog.co.uk. 
Old Anniesland Sporting Showcase
We will be displaying the rich history of sporting achievement at Old Anniesland on Saturday 23rd March 2024 with a series of events and matches for current and former pupils in association with our Former Pupil Club Sections.
This is a free event and booking details will be made available in early 2024.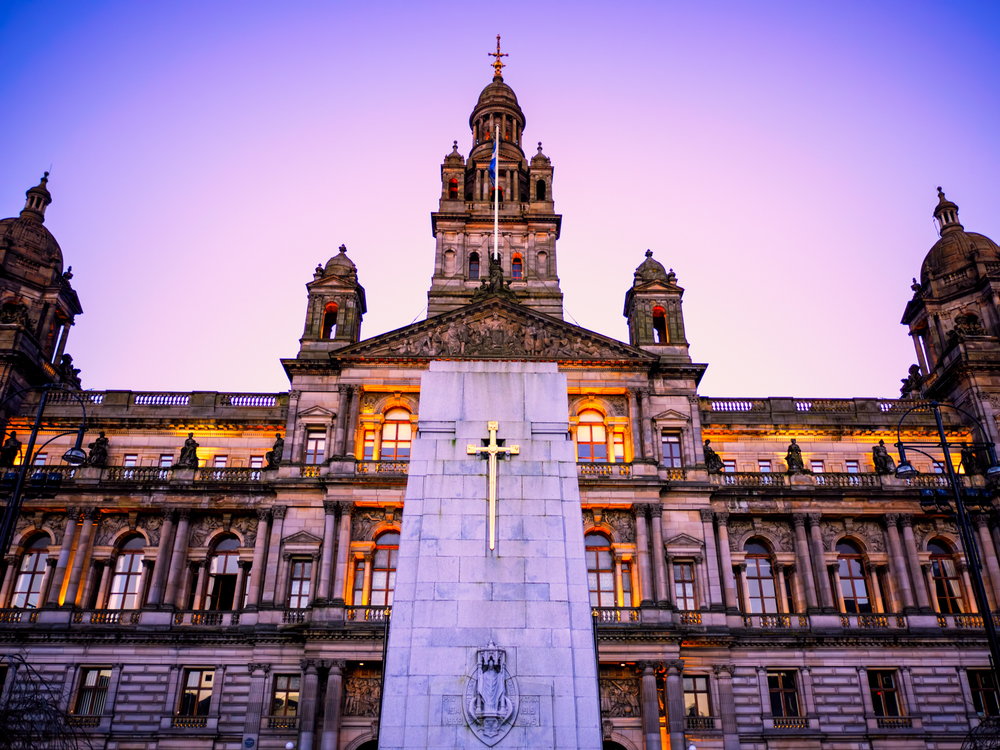 Civic Reception
The City of Glasgow has granted us a Civic Reception at Glasgow City Chambers on Thursday 18th April 2024.
Civic Receptions are offered to city-wide organisations who are celebrating a significant anniversary of their founding.
The School will be inviting guests to this event and a limited number of free tickets will be made available via ballot. Further details will be released early in 2024. 
Picnic on the Pitches
Picnic on the Pitches is a chance for the School community to get together on the Old Anniesland pitches sometime in either May or June (exact date TBC). Simply bring along a picnic and a blanket and enjoy a HSOG BBQ. Think live music, open air, good weather (we hope!) and the chance to catch up with friends old and new. 
Further details, including a confirmed date and information on how to book tickets, will be made available in 2024. 
Staff Homecoming Event at Old Anniesland  
On Friday 31st May 2024, current staff will be joined by former staff from across the High School's illustrious past including Elmbank Street, Garnethill and Drewsteignton to join together in celebration of the High School at a special event held at the Senior School.
More details will be shared with current and former staff nearer the time! 
Whole School Photograph  
For the first time in history, a Whole School Photograph encompassing all pupils and staff from Kindergarten through to Sixth Form will be taken on Tuesday 4th June. This will be something of a logistical challenge so we hope the weather will be kind to us! It will be truly special to mark our 900th anniversary year with a picture of everyone in our current school community. 
Whole School Gala Concert
To celebrate the joy of music and showcase the skills of our myriad performers across the Junior and Senior School, we will be hosting a Whole School Gala Concert at the Glasgow Royal Concert Hall on Monday 17th June 2024. 
Further details, including information on how to book your tickets, will be made available in 2024.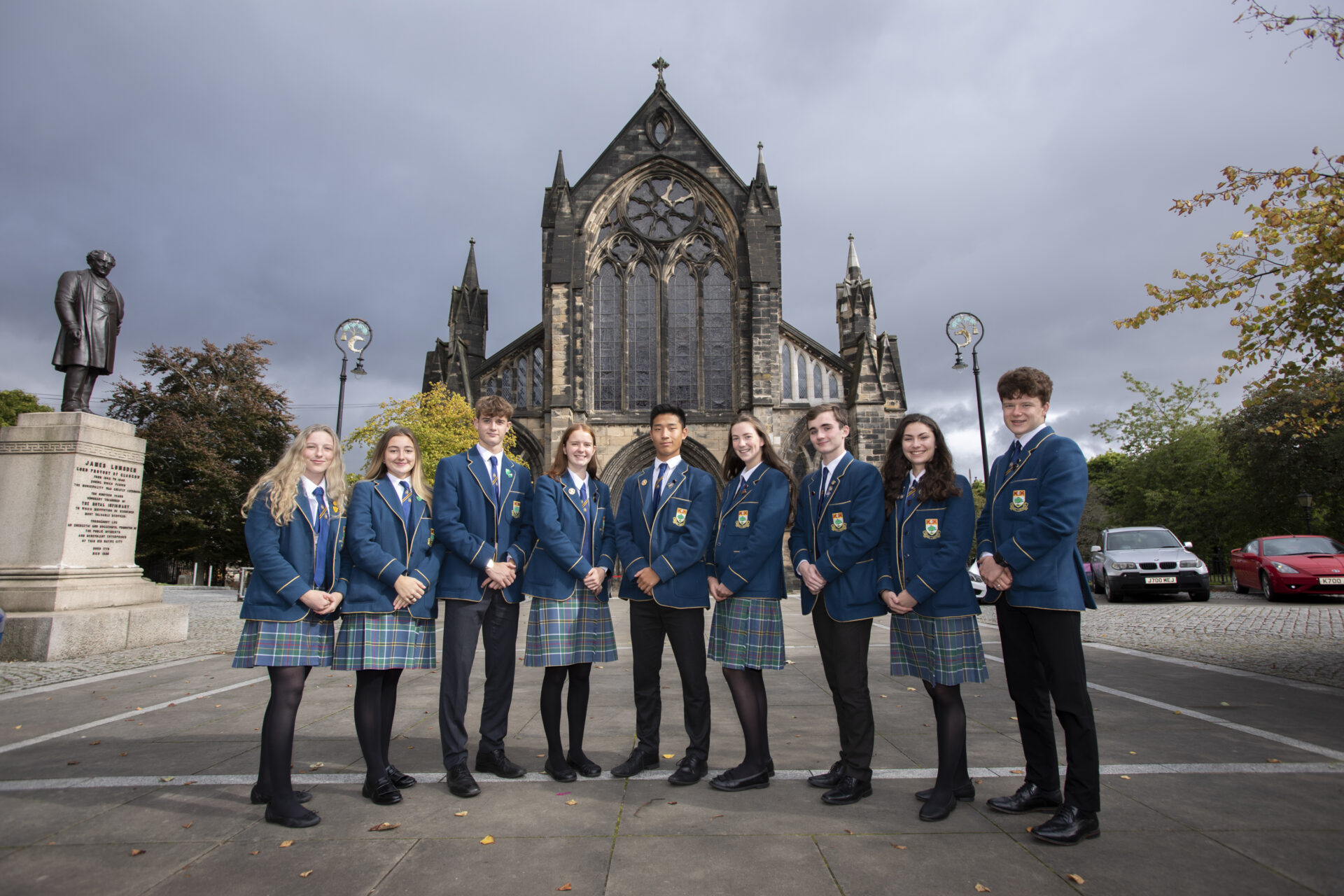 Annual Commemoration and Thanksgiving Service
As per tradition, our annual Commemoration and Thanksgiving Service will take place at Glasgow Cathedral on Thursday 26th September 2024, the place where our School was first founded. During our 900th anniversary year, this event takes special significance and as a result, we will increase capacity inside the Cathedral to allow more guests to attend. 
Details for how to book this free event will be made available nearer the time.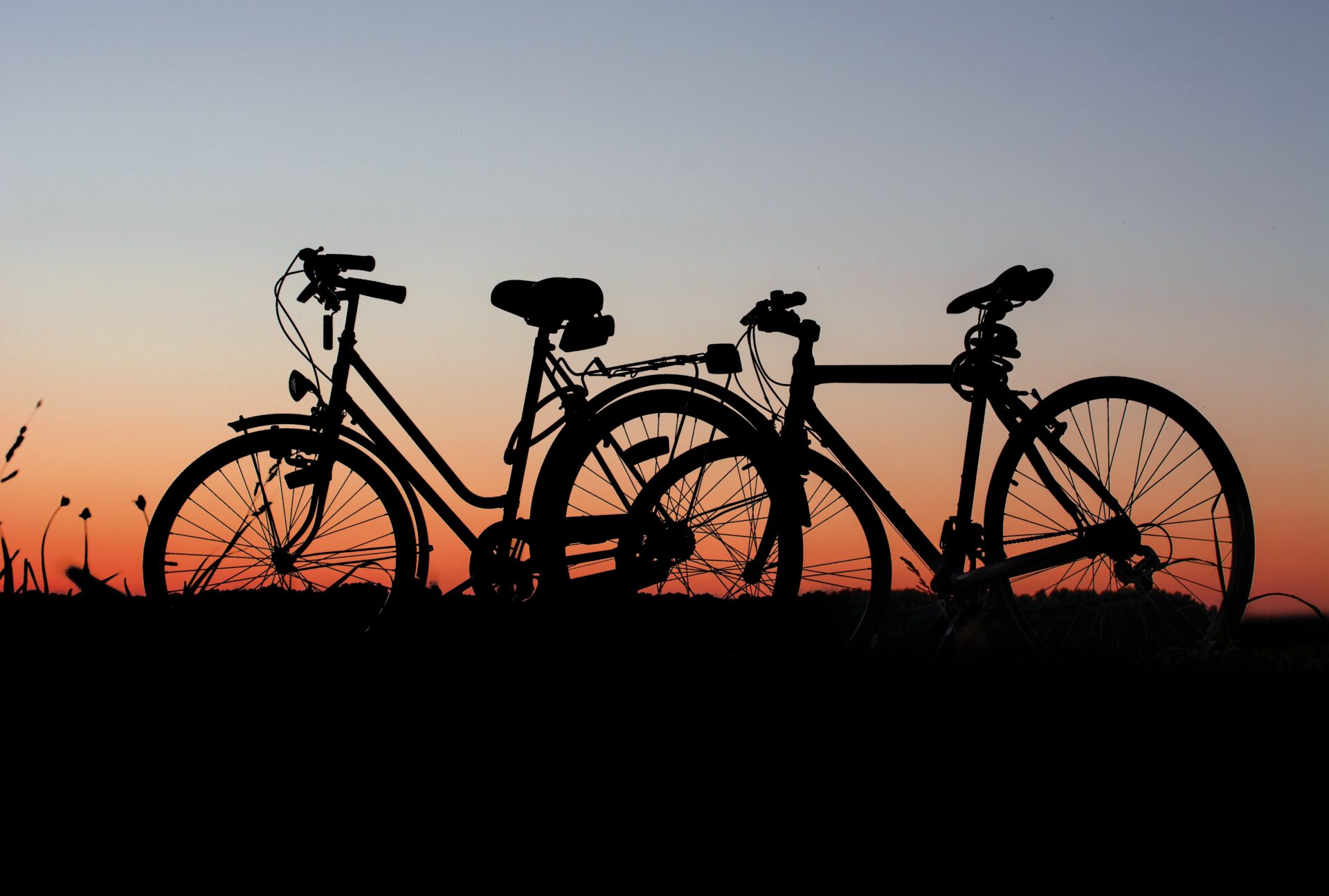 900km Cycle in aid of the Bursary Fund
Across a period of 9 days in September 2024 (exact dates TBC), a cohort of staff, pupils, parents, former pupils and friends of the High School will test their endurance skills by taking part in a sponsored cycle from Drewsteignton in Devon to Glasgow Cathedral, covering a mighty 900km in aid of the Bursary Fund. 
If you'd like to take part, please email admin@hsog.co.uk.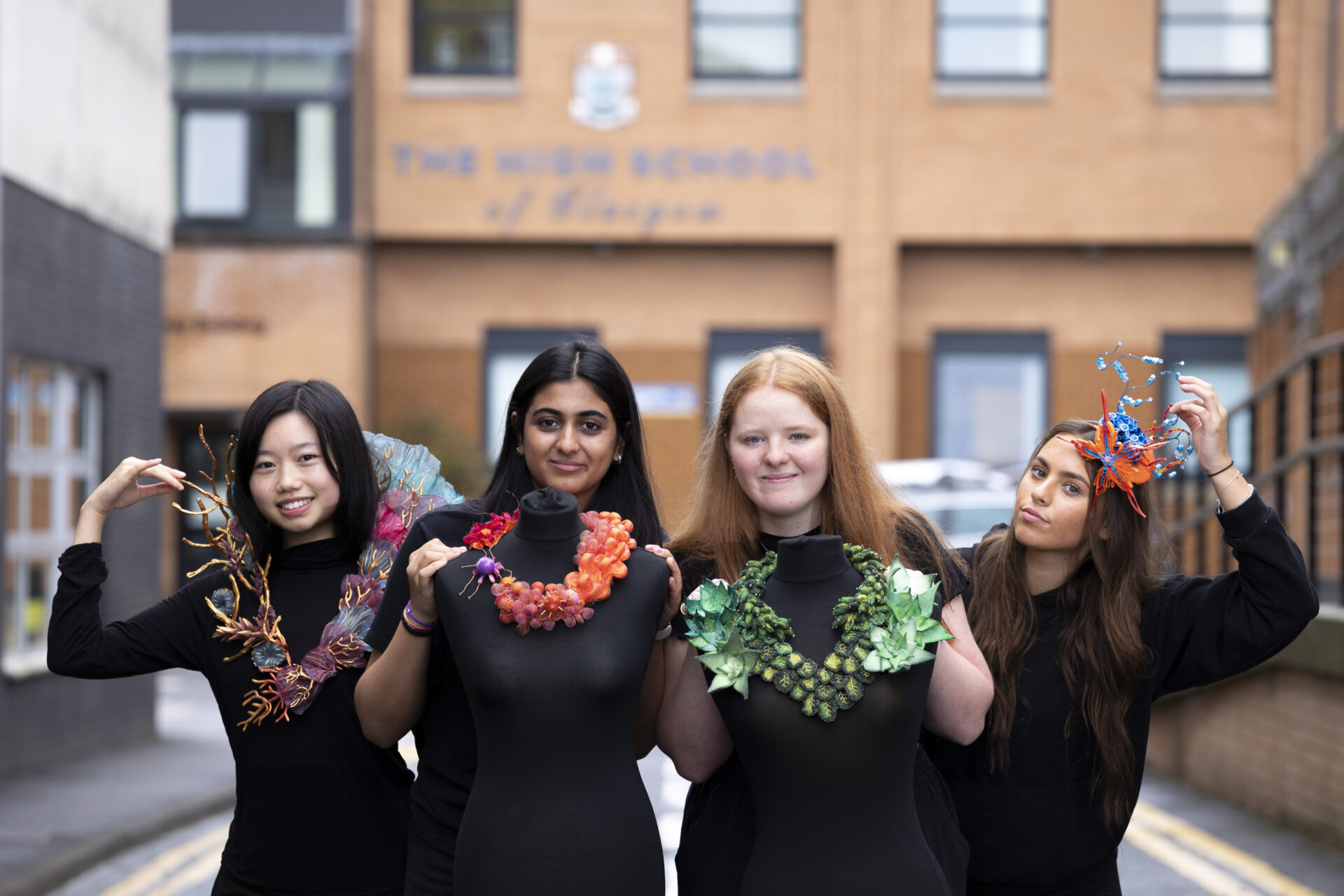 Whole School Expressive Arts Exhibition
This exhibition held at the Senior School in October 2024 (date TBC) will highlight the creative and expressive arts talent on display at The High School of Glasgow with a number of departments involved including Art, Drama, Music and Practical Cookery.
Details to book tickets will be shared closer to the time. 
900 Time Capsule
To leave a permanent reminder of the 900-year history of the School, we will bury a time capsule in November 2024 (date TBC) to be discovered in years to come!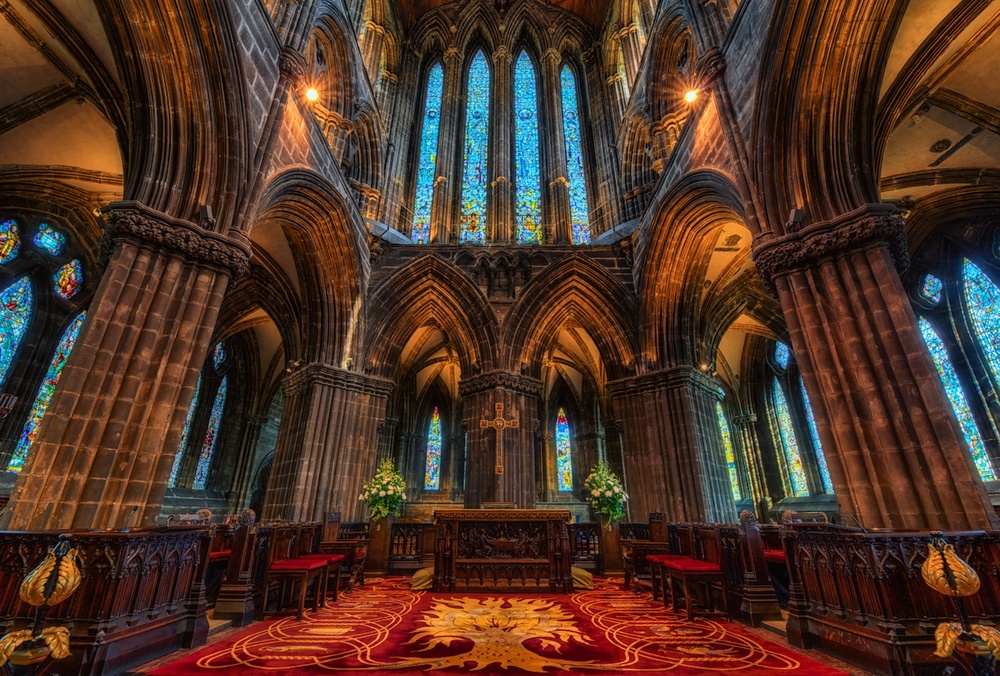 Nine Lessons and Carols
As we approach the festive season and the conclusion of our Winter Term, we will be ending 2024 with a special service of Nine Lessons and Carols back where the School first began in Glasgow Cathedral on Monday 16th December 2024.  
This is an event for invited guests, with some tickets being made available to our community.
More details will be available in 2024.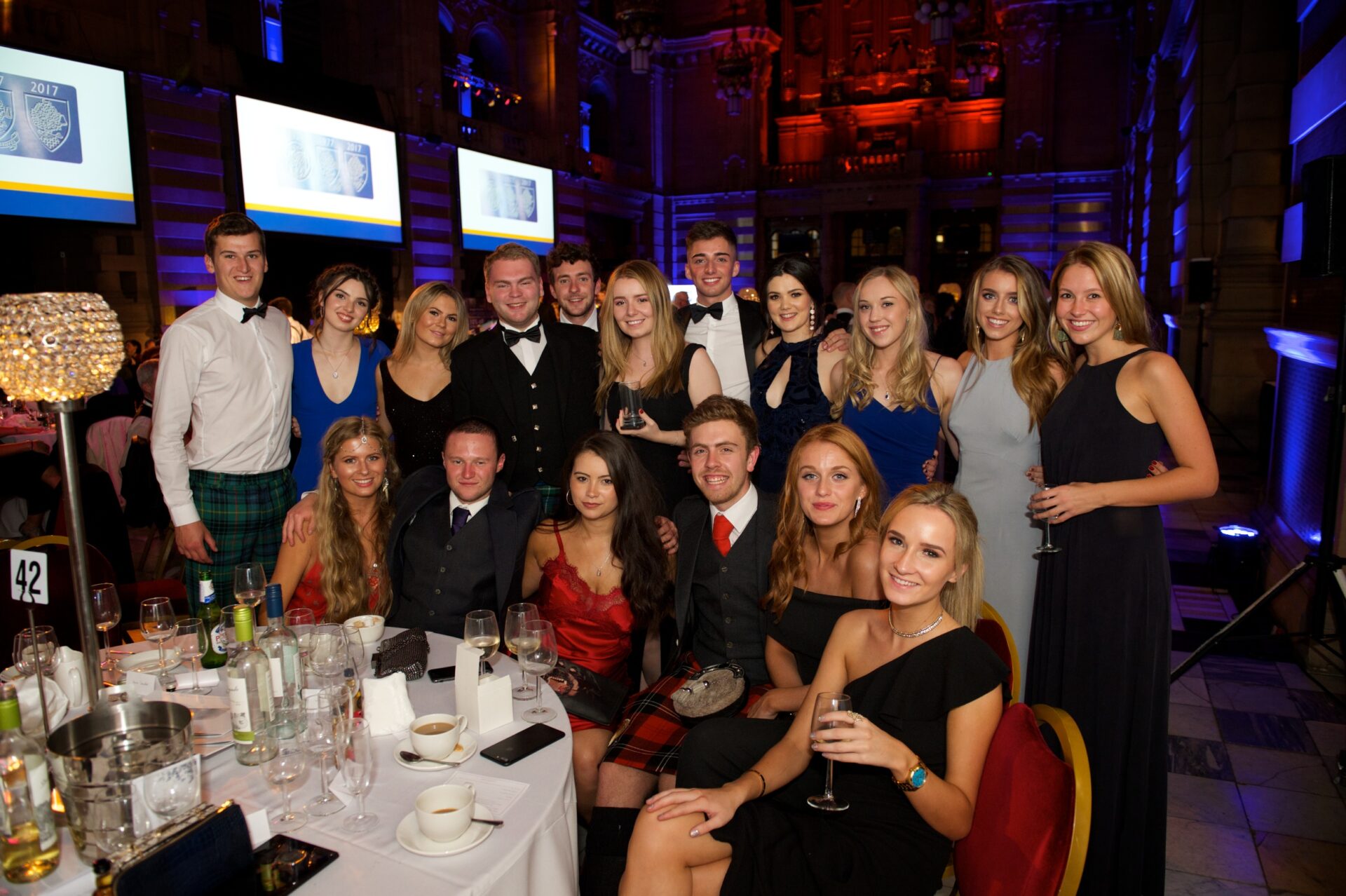 Sponsorship and advertising
If you or your business would like to support The High School of Glasgow through our 900th events, there will be a number of ways to do so.
Sponsor an event
Our 900th Anniversary events will provide a wide range of opportunities for your company, from sponsoring an event to advertising in our event programmes and the partnership page of our website.
Sponsorship packages vary between each event so please contact the External Relations Team on development@hsog.co.uk or by calling 0141 954 9628.